This month our guide is jam-packed with things to keep the entire family happy. Brand new thumping theatre, hilarious comedy, a tonne of celebs including Claudia Winkleman plus, there's a T-Rex on the loose! And that's just for starters!
Signatures and Black British Dance Platform, Curve, 4 May
Watch incredible performances from British African dancers including emerging dancers and choreographers based locally, nationally and internationally. Expect thought-provoking, explorative and innovative ways to see these rising stars of dance.
Marti Pellow, De Montfort Hall, 4 May
Millions of you tuned in for his lockdown sessions and to say thank you, Marti is back on tour. He'll be performing all the wonderful music throughout his career so expect his greatest hits and from his new album, Stargazer. Swoon!
Claudia Winkleman, De Montfort Hall, 6 May
Get behind the fringe with this chatty TV presenter and find out all about her life. You'll learn all about her obsession with boots; eye-liner; the wonder of melted cheese; why holidays are awful and so much more from this much-loved British celeb.
The Rat Race Dirty Weekend at Burghley, 7 May
Sad to say this will be the last ever Dirty Weekend so expect a good 'un. Burghley House will play host to the world's biggest obstacle course one final time. The monster 20 mile course will be full of obstacle action with over 200 classic challenges waiting for you and don't forget the legendary after party! Whoop whoop!
Ballet Hispanico, Curve, 6-7 May
If you like watching the Salsa and Rumba on Strictly then you'll enjoy this eclectic show featuring contemporary and Latin dance forms combined to create the space for a cultural dialogue and an immersive arts experience.
Leicester's Concert for Ukraine, De Montfort Hall, 8 May
On May 8, De Montfort Hall is hosting a Concert for Ukraine. The concert will showcase Ukrainian dance and music and feature music from other Leicester communities alongside well-known musicals acts including West End actor and singer Jonny Fines (Grease, Annie), EAGA Gospel choir (Britain's Got Talent live semi-finalists), Shiamak Midlands Bollywood dancers and so many more! The best bit? 100% of ticket sales will be donated directly to the DEC Ukraine Humanitarian Appeal.
Leicester Stories Gallery 14 May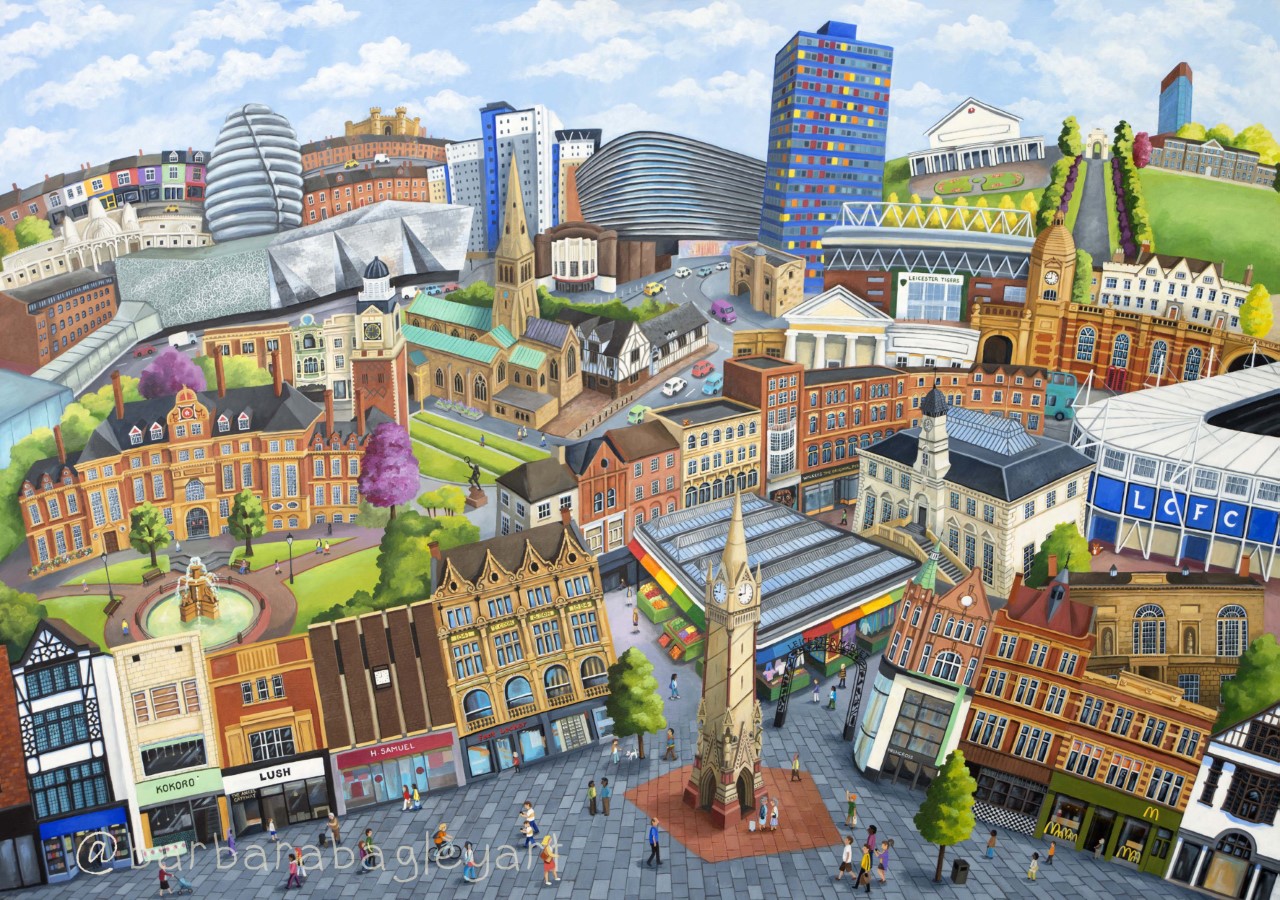 Explore a brand new, permanent exhibition over at Leicester Museum and Galleries. Leicester Stories Gallery focuses on the stories and voices of people living in Leicester; illustrating the city's achievements and challenges from the 1950s to today. Leicester people have selected the exhibition themes, told their own stories, and even donated some of the objects featured in this new Gallery.
The Sound Of Music, Hinckley Concordia, until 14 May
Celebrating 50 years of the Hinckley Concordia, the venue is celebrating by putting on this much-loved show, the very show they opened their doors to way back in 1972, albeit with some fresh new performers! This is an amateur production.
Fast Love, A tribute to George Michael, Loughborough, 13 May
Get ready for an unforgettable evening with a global superstar, as he puts the Boom Boom into your heart with Fastlove – A tribute to George Michael. From the Wham classics of the 80s to the chart-topping success of the 80s album Faith, plus the awesome tunes of the 90s and 00s including Careless Whisper, Freedom, Faith, Father Figure, Outside, Jesus To A Child, and many more. You'll be getting up (to get down) to all these smash hits and more.
The Play That Goes Wrong, Curve, 9-14 May
The Cornley Drama Society are putting on a 1920s murder mystery, but as the title suggests, everything that can go wrong… does! As the accident prone thesps battle on against all the odds to reach their final curtain call, hilarious results ensue!
I Grew Up 80s, Leicester Museum & Art Gallery, 14 May – 28 Aug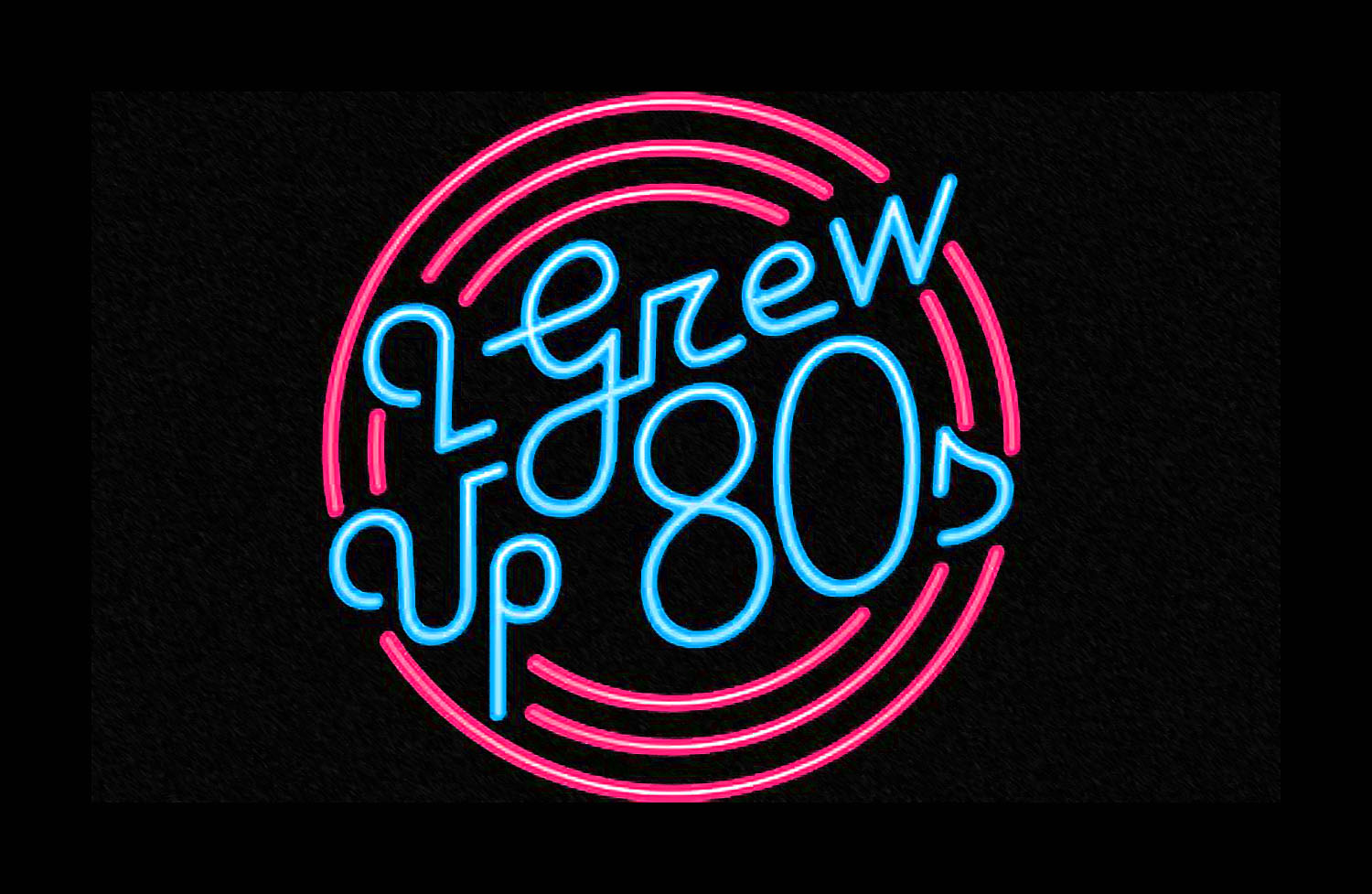 Take a trip back in time with this national touring exhibition that explores the cultural landscape of 1980's Britain. Featuring everything from Betamax to BMX, Dirty Dancing to Donkey Kong. Leg warmers are optional! Plus, it's all free!
Lyddington Village Fete 2022, 14 May
A quintessential traditional English day out, with food, drink and plenty of good ol-fashioned entertainment for everyone including raffles, tombola, fun dog show and a display of classic cars and motorcycles.
Rockingham Castle International Horse Trials, Market Harbs, 20-22 May
A great day out for the family regardless if you're horse lover or not. As well as dressage, cross country and showjumping, enjoy a picnic and soak up the views over the Welland Valley. There will also be food and drink on offer showcasing the very best of local produce.
Moira Canal Festival, Swadlincote, 21-22 May
This annual event held on the restored section of the Ashby Canal, at the Moira Furnace Museum is a great day out for the entire family. This year, the D-Day Darlings will be there to join in the celebrations. There will also be Morris dancing, children's crafts, live music historical re-enactments and more.
Aqua Park, Rutland, Oakham, opens 21 May
Slip, slide, splash and crash in Rutland's mahoosive Aqua Park. Covering over 8,000 square meters, it's the biggest biggest inflatable wipe-out water park in the UK, located in the north shore of Rutland Water. You can climb walls, jump on trampolines, use the balance bards, rockers, blast bags, tackle the BEAST and more. Makes a great day out for big kids and little ones too.
COBO: Comedy Shutdown Spring Tour, Y Theatre, 22 May
If you love your comedy then head down to The Y to catch this comedy show which is sure to go off with a bang. There's a whole raft of acts and championing comedians who appeal to comedy lovers of all ages and backgrounds. In this spring tour, expect to see Kane Brown (BBC, 1Xtra, Amazon Prime), Richard Blackwood (EastEnders, Hollyoaks), Lovell Smith (Best New Act 2019) and Marlon Davis (BBC Live At The Apollo, Comedy Central).
Go West and Paul Young, De Montfort Hall, 24 May
You may not all remember this band, but you'll definitely have heard of their catchy 80s song, King of Wishful Thinking. It was featured in the blockbuster film, Pretty Woman starring Julia Roberts and Richard Gere which they'll most definitely be performing during their gig this month.
Carousel, Kilworth Theatre, from 24 May
Theatre season is upon as at Kilworth and this month you can watch the poignant story of faithful Julie and her robust, but charming carnival barker husband Billy Bigelow. The musical includes much-loved classics including 'Mister Snow', 'If I Loved You', and the immortal 'You'll Never Walk Alone'.
Leicester Jazz House: Trish Clowes, Attenborough Arts Centre, 26 May
Lauded for her imaginative approach to improvisation and composition, saxophonist Trish Clowes provides her bandmates with a unique platform for individual expression, delivering driving grooves and lingering melodic lines. We heart!
Bring the Paint, Leicester, 23-29 May
The award-winning international Street Art Festival is back after a two-year hiatus. This year, you can expect an immersive event with an array of activities including live art, tours, workshops, music and more.
Dino Kingdom, Abbey Park, 27 May – 12 June
Meet the gigantic T-rex and the 18-metre-long Apatosaurus at this epic prehistoric adventure event. These jaw-droppingly realistic models move and roar and are descending on Leicester this month. Kids can enjoy a dinosaur-themed inflatable obstacle course, go egg hunting, walk through a giant fossil tunnel and so much more. Sounds roarsome! To WIN a set of family tickets, head to our IG page here.
NGS Open Gardens, Leics, May
Enjoy a sprightly spring walk through some gorgeous local gardens this month including Hedgehog Hall at Tilton on the Hill, Westbrook House, Little Bowden and Westview, Great Glen (May 1). The following Sunday afternoon, 8 May visit Burrough Hall at Burrough on the Hill. For a full list of open gardens, timings and entrance fees head to the website for more info.
Ashby Arts Festival, until 29 May
The walls of Ashby Town Centre will be filled with giant artwork celebrating the Queen's Jubilee this year created by artists from the local community. As well as this colourful display, there's lots of great activities happening throughout the festival from musical performances to street theatre, poetry and more.
Belvoir Castle, 1940s Weekend, 28-29 May
Jive to jazz beats, sing along to your favourite wartime records, indulge in a delectable Afternoon Tea and immerse yourself in the magnificent history of Belvoir Castle during this weekend event.