Helllooo 2022! What have you got in store for us? Well there's everything from comedy to theatre, creative courses and more all this month. Here's Muddy's hitlist!
The Rocky Horror Show, Curve, 10 -15 Jan
Just what you need to kick-start your new year! Featuring timeless classics, including Sweet Transvestite, Damn it Janet, and of course, the pelvic-thrusting Time Warp. The show follows two squeaky clean college kids whose car breaks down outside a creepy mansion. Here, they meet the charismatic Dr Frank'n'Furter and start a hilarious adventure filled with fun, frolics, frocks, and frivolity.
Archive Fever, Carillon Court, Loughborough, 22 Jan – 5 March
A new four-part project consisting of four solo visual art exhibitions alongside a programme of creative workshops. The first exhibition of 'Archive Fever' is Bimringham-based Joanne Masding's show of new work 'Copy Out A New Shoot' and features a variety of botanical artefacts.
Goldilocks and the Three Bears, Hinckley Concordia Theatre, 12 Jan – 5 Feb
Dame Wanda Wonder and her daughter Goldilocks travel the country entertaining people with their Wonder Circus. This year, expect a host of favourite panto performers offering laughter, songs, dance, and magic! Pure family entertainment featuring special guest professional Magician, Illusionist, and Circus performer, Michael Jordan.
Burns Night, Barnsdale Lodge Rutland, 22 Jan
Forget the diet for one night in Jan and enjoy a 4 course meal and featuring a traditional pipe, readings of Robert Burn's poems and Ceilidh dancing. £35 per person.
Waitress, Curve, 24 -29 Jan
Meet Jenna, a waitress and expert pie-maker who dreams of some happiness in her life. When a hot new doctor arrives in town, life gets a little complicated. Starring Chelsea Halfpenny (Casualty and Emmerdale) as Jenna, Sandra Marvin (ITV's Emmerdale) playing Becky and Matt Willis (Busted) as Dr Pomatter.
Shrek The Musical, Loughborough Town Hall, 25 -19 Jan
Let your first trip back to the theatre this year be big, bright and beautiful. Based on the Oscar-winning film, this all-singing, all-dancing extravaganza combines ogre-sized portions of hilarity and spectacle in the perfect must-see musical for the whole family. Join Shrek and his loyal steed, Donkey, as they set off to rescue the beautiful, yet feisty, Princess Fiona. Add the hilarious, vertically-challenged Lord Farquaad, a love-struck dragon, a gang of fairy-tale misfits and a biscuit with attitude and you've got a real big adventure.
Leicester Comedy Festival Gala Preview, De Montfort Hall, 7 Jan
The official launch for Leicester Comedy Festival, this annual comedy treat has becoming something of a tradition for fans of the festival and it's back after a year off, due to, well – you know! Always a sell-out, the show has previously included appearances from Jimmy Carr, Sarah Millican, Jenny Éclair and Barry Cryer.
Professor Brian Cox, De Montfort Hall, 24 Jan
Using state-of-the-art LED screen technology, De Montfort Hall will be filled with images of far-away galaxies, alien worlds, supermassive black holes and a time before the Big Bang. Questions will be explored using the latest advances in our understanding of quantum theory, black holes, biology, planetary science, astronomy and cosmology. Brian will once again be joined by co-host and award winning comedian Robin Ince.
Banff Mountain Film Festival,De Montfort Hall, 27 Jan
Embark on a thrilling night of adventure with a brand-new collection of short films from the world's most prestigious mountain film festival. Join the world's best adventure film-makers and explorers as they push themselves to the limits in the most remote and stunning corners of the globe. Witness epic human-powered feats, life-affirming challenges and mind-blowing cinematography – all on the big screen.
From indie discos to unflattering crop tops…a trip down memory lane to the decade where 'kinky' was nurse roleplay and whipped cream, and Shaparak found herself flying about London with hope in her heart, a tenner in her pocket and spare knickers in her handbag. How does the decade of binge drinking and walks of shame look now without snakebite and black tinted specs? Find out in her latest comedy gig.
Creative Courses, Attenborough Arts Centre, throughout Jan
Try something new this year with courses in painting, drop in art sessions, tapestry weaving, sculpture, pottery and more.
Craft courses, Leicestershire Craft Centre, Jan
Lots ot get stuck into over here from Daytime Dressmaking to Silversmithing and Watercolour classes, there's even classes in sewing for the kids over the weekend.
Open 32 Make It! Do It! Workshops, Leicester Museums, 8 & 15 Jan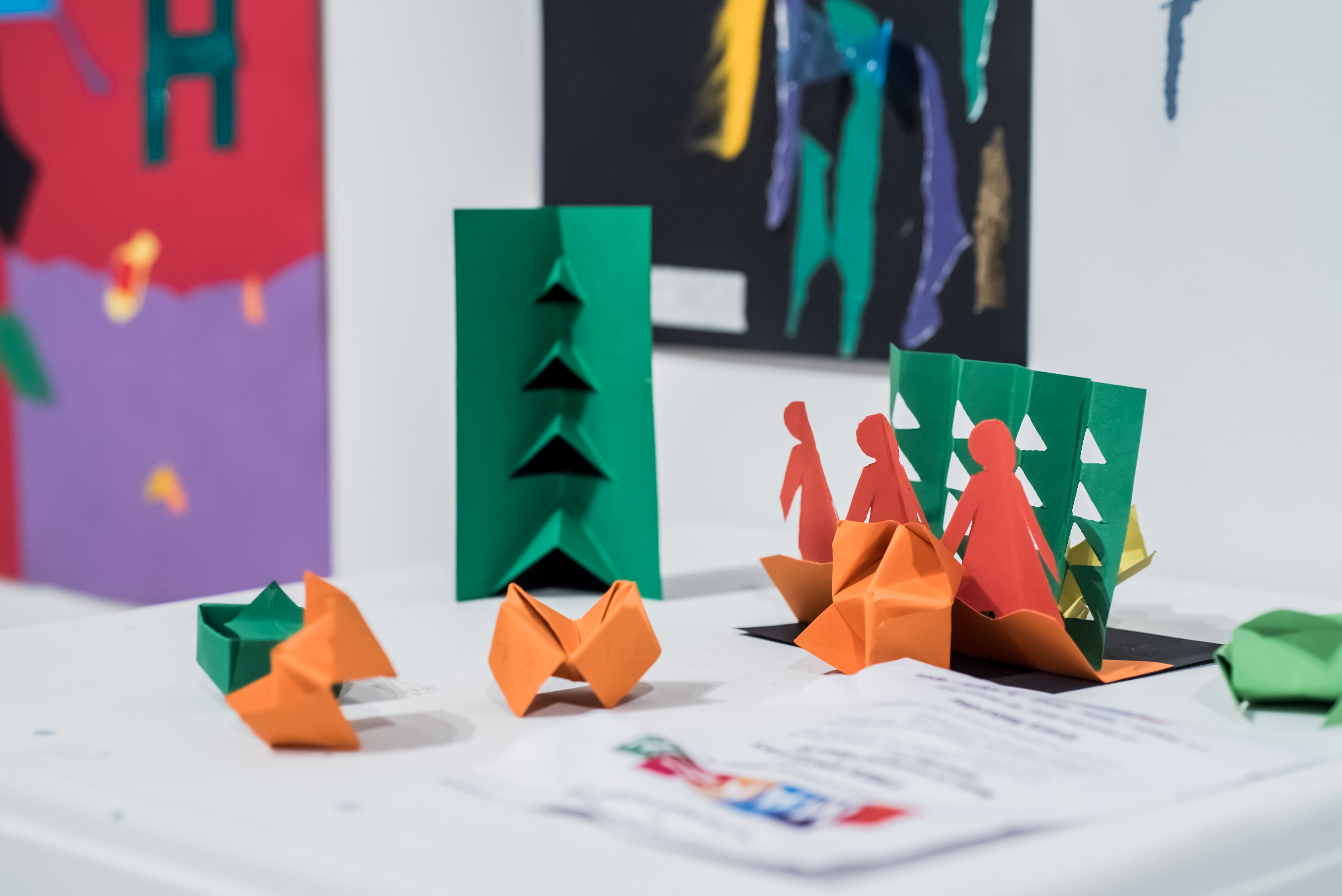 Free, family friendly art sessions inspired by the Open 32 exhibition. Each week, participants explore a different art theme with Art Facilitator Maya Harding, using mixed media, mark making and movement. Young people have a chance to enjoy a creative experience. Workshop sessions will be running from 11.30am – 1.00pm and 2.30pm – 4.00pm. Limited places and booking is essential.
Noel Brannan Pop-up Exhibition, Goldmark Gallery, 20-23 Jan
There will be a film and pop up event to highlight the work of this painter who was a prolific artist who painted and sketched all his life. Noel was an accomplished art teacher and a resident in Hinckley and Burbage for over 30 years.
Film Courses, Talking Pictures Phoenix, 10 Jan
Join like-minded film enthusiasts for this 10-week course that puts the cinema into focus and helps you get more from your cinema experience. Tutor Alan Seaman will share film clips and talk about forthcoming movies and film industry news. Included in the price of the course is a cup of tea/coffee and a ticket to a weekday daytime screening of your choice.